Current Vacancies at Grant Thornton Trinidad and Tobago
Grant Thornton Trinidad and Tobago - Career Opportunities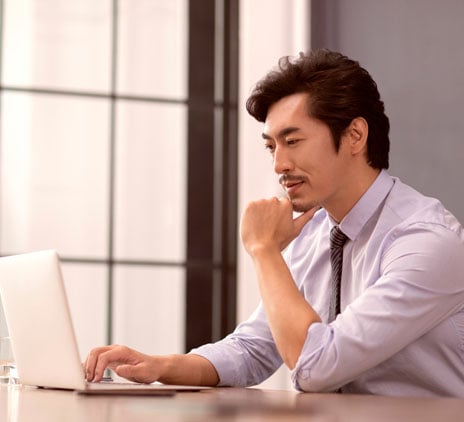 Staying competitive as an insurance provider doesn't need to be about reinventing the wheel.
Staying competitive as an insurance provider doesn't need to be about reinventing the wheel. It's about giving your customers what they need and finding the simplest route to get there. Stuart Riddell and Tina Bhardwaj discuss how you can simplify your processes to boost competitiveness.
When thinking about competition, it's easy to get bogged down in the talk of technology. What tech should you adopt and when? And how should you apply it? Good use of tech can certainly be a game changer, but it's not the only answer.
It's important to stop and think about the end goal. What does your customer need right now? How will good use of tech support that? How will your people support that? Do you give your people enough latitude to deliver? Working the problem backwards will help you simplify the problem and maintain a competitive edge.
What does your customer need from their insurance provider?
Right now, your customers are feeling the pressure from the cost-of-living crisis. Households and businesses need an insurer that offers the right products, at the right price. While there are some instances where insurance is necessary when money's tight it can be a luxury that people just can't afford. A no-frills policy can be a lifeline, offering vital support when things don't go according to plan.
Customers also need to trust that you'll pay out when you say you will. That means having simple policies, in plain English, with a straightforward claims process. There shouldn't be any surprises and customers shouldn't spend weeks, nervously crossing their fingers and hoping for the best.
That's where tech can help you, your people and your customers
While it seems like a short-term complication, good use of tech will simplify your business operations in the long term, and make life easier for your people and clients alike. Embracing automation can help in three ways.
1 It can pick up repetitive tasks to reduce resource pressures and streamline your business
Emerging tools such as ChatGPT are transformative, helping to automate more activities than ever before. This can improve your profit margin and give you the financial freedom to deliver those no-frills products.
2 Automation can move your entire claims process to an online self-service desk
Customers can apply online and track the outcome of their claim, with real-time updates. This simple, fuss-free approach offers greater transparency and reduces anxiety over how a claim is progressing. But you need to make sure your claims processes are still inclusive and support vulnerable customers. Not everyone can apply online, so it's vital to maintain other channels including direct phone contact, with a seamless transition if online applicants need more support at any point.
3 It's great for your people
Automating repetitive work gives your team more time to focus on and identify new areas of innovation as your customers' needs change. If your people are happy, they'll stay and grow with your company – although their roles might change over time, so it's crucial to set that expectation at the recruitment stage and shape it into your people strategy.
You need to be responsive to change
Despite the benefits of automation, legacy systems can be a key barrier. Start-ups and challenger brands often have the competitive edge here, because their newer IT infrastructure is simpler, making them more responsive to change.
Older firms generally have an unwieldy IT setup, built on layers of complex legacy systems and years of bolt-ons. This doesn't prevent automation by any means, but it does make adoption a bigger job.
There's also regulation to consider. A heavy IT infrastructure, with the accompanying bloated supporting processes, inflates the cost of regulatory change. This will chip away at your profit margin, reducing the cost savings you could pass on to your customers. A simple regulatory change framework will reduce unnecessary costs, maintain compliance and minimise business disruption.
To stay competitive, you might need to make some changes. As a first port of call, you could move some of your IT infrastructure to a third party. As-a-service models are an affordable and scalable – and most importantly, simple – answer to your IT problems.
With a fresh start on the tech front, you can build lean processes around it; automating what you can and cutting back the activities that don't add tangible value to your customer.
Your people will help keep you competitive
With a greater focus on automation, you need a team that isn't afraid to embrace it. Manual roles will evolve over time, and you need people that are open to retraining and reskilling. Setting that expectation at the recruitment stage will help you realise your long-term vision. But looking beyond automation, a business relies on its people. You need a diverse team that reflects your customer base and can think differently, driving customer-focused behaviours and helping you innovate to keep that competitive edge.
Good use of technology isn't about replacing people, it's about supporting them. Supporting them through hybrid working by empowering them to focus in the way that's best for them and helping with that all-important work-life balance. Supporting them by automating dull tasks so they can focus on more challenging work to help them grow. But it isn't just your people that are benefiting, you are too. Hybrid working brings cost reductions for business travel and office space, boosts productivity and brings the best talent for the job regardless of where they live.
Setting the right culture to bring these elements together is crucial. A happier, diverse team leads to greater productivity and lower staff turnover. That helps people bring their whole selves to work, giving them the confidence to speak up, fuel innovation and build that competitive edge.
Bringing it all together
Creating and maintaining a competitive edge isn't just about tech, automation, agile working or culture. It's about all of those things coming together to simplify your business and deliver the right customer experience.
Individually, they each have a role to play, but collectively they are worth more than the sum of their parts. Good use of tech will help you simplify your activities and drive innovation, but you need the right people in the driving seat.
The right team will embrace change and be open to reskilling, automating the basics and focusing their skills on projects that need human insight to help you create and maintain a competitive edge.