Current Vacancies at Grant Thornton Trinidad and Tobago
Grant Thornton Trinidad and Tobago - Career Opportunities
At Grant Thornton, we use a single audit methodology across our global network.
This means that our clients gain the same proven, high-quality approach wherever they are.
Our audit methodology, Horizon, targets our audit efforts on those areas of your financial statements that represent the greatest risk.
Horizon features integrated quality-control processes, including policies and procedures for engagement quality-control.
Our methodology is underpinned by established processes and cutting-edge technology. We don't concentrate on robotic verification; rather we ensure compliance and help to improve the way you do business – including systems and internal controls, managing risk, and establishing appropriate accounting policies.
Our established audit process
We apply a five-step method that helps us to quickly understand your business and to deliver results at speed.
Step one: Planning
Here, our expert teams work to understand your operations, internal controls and information systems. We'll then construct an audit timetable that meets your requirements.
The result: a tailored audit strategy that is structured around your business or organisation.
Step two: Risk assessment
Next we use this knowledge to assess your financial reporting risk – particularly in business-critical areas. We identify issues early to allow time for thorough investigation and resolution.
Step three: Evaluation of internal controls
Robust internal controls are the key to a more stable organisation. Where possible we'll test your internal controls, and suggest improvements.
Step four: Audit testing
Our teams use sophisticated tools, including data interrogation software, to analyse your balances and transactions, and enhance your operations.
Step five: Conclusion and reporting
In this step, we apply an additional check to ensure the accuracy of our work. We then turn the raw results into actionable insights, so you can rapidly drive improvements across your organisation.
Our cutting-edge audit technology
We also use proven and innovative technology as part of our audit process. For instance, the Horizon methodology is supported by the Voyager suite, which is an integrated set of proprietary software tools.Find out more about our audit technology.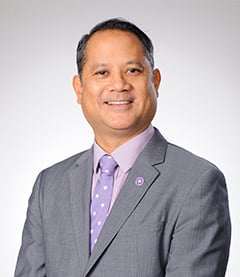 Get in touch
Partner, Assurance Services & Advisory