Students and Graduates
ACCA Approved
Our firm has been an ACCA approved employer since 2009, for both the Professional and Trainee Development streams. At present we hold Platinum level for the Trainee stream. This approval means that ACCA recognises the support we provide to our staff who are members of ACCA, for the purposes of Continuing Professional Development (CPD). Therefore as employees, these members automatically qualify to meet ACCA's CPD requirements for their tenure with us.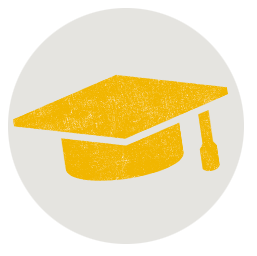 Discover your potential
Whether you are starting your career as a graduate or school leaver, Grant Thornton can give you a flying start. We are ambitious. Take the fact that we're the world's fastest-growing global accountancy organisation. For our people, that means access to a global organisation and the chance to collaborate with more than 40,000 colleagues around the world. And potentially work in different countries and experience other cultures.
It's not simply our size or strength that enables our growth, it's also the local, values-driven approach that thrives within our global organisation You'll see it in the way people make themselves available, regardless of hierarchy or title. You'll see it in the relationships of deep understanding that we build with our clients, and the breadth of the work we're then able to do. You'll even see it in the way we're empowered to make fast, informed decisions.
It's this entrepreneurial environment that keeps us agile and innovative, allowing us to tailor our services to help dynamic organisations unlock their potential for growth.
What we offer
You should be ready to start contributing to the team from day one. Your training will begin with a hands-on induction into the firm as a whole. From the start of your career with us you will be mentored by leading experts within the firm. They will be on hand to guide you through the client work within the firm, and also assist with the important training and revision for accredited accounting certification exams. We also appreciate how time consuming and taxing these qualifications can be so we offer a paid study leave and training in order for you to achieve your potential. Importantly, we will also assist in payment for your professional accreditation exams.
What are we looking for?
Having the right qualifications is only the start of what we look for.
We look for individuals who share our values and want to be involved in the Grant Thornton culture. At Grant Thornton we genuinely care about our clients and enjoy helping them succeed; what is important to us is what is important to them.